Products: namecard holder
Article No: 8734-01
Bonded leather credit card holder holds up to twenty business cards, on the inside with 4 extra pockets for credit cards
Article No: 8701-01
Deluxe bonded leather business card holder which holds seventy two cards.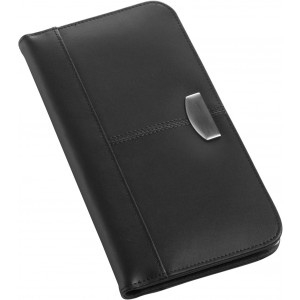 Article No: 6751-01
Leather Charles Dickens? credit card holder with a zipper and various compartments. Article No: 10688900
Exclusive design genuine pebble grain leather slim and sleek card wallet. The wallet has three slots to hold credit cards, business cards, or currency. Packed in a Balmain gift package. Genuine Leather. The indicated prices and product information are informative and we don't take any responsibility. Prices do not include VAT.