Article No: 6732-01
Plastic vacuum wine stopper, when placing the stopper on the bottle, the top button should be pushed in to create a vacuum space in the bottle. Will fit most wine bottles.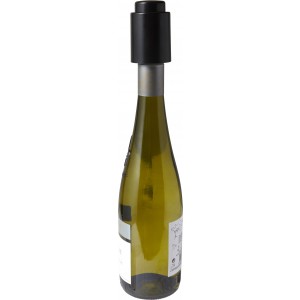 Article No: 11261100
Kava wine stopper. Trendy self locking vacuum stopper gives an airtight seal and preserves your wine for a few more days. To use and to release, simply press down on the push button top. Fits most wine bottles. ABS plastic. Article No: 11247000
Mika champagne stopper. Champagne bottle closure. Stainless steel. Article No: 11237300
2 piece wine set. Wine set including a waitress knife and bottle stopper with pouring function. Presented in a gift box. Stainless steel. Article No: 1770-50
ABS digital wine thermometer with a nylon carry cord. Batteries included. Article No: KC1202-17
Wine set with corkscrew and bottle-stopper in gift box. The indicated prices and product information are informative and we don't take any responsibility. Prices do not include VAT.