Article No: 6201-32
Plastic LCD thermometer with a suction cap, examines the temperature of the environment automatically six times per minute. Batteries included.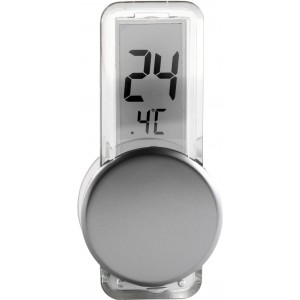 Article No: 4418-32
Plastic desk clock with LCD display thermometer, calendar and alarm. Batteries included.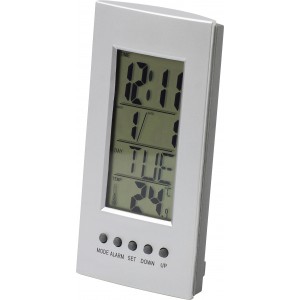 Article No: 11507100
Livorno desk weather clock. Desk clock with time function, alarm function, snooze function, calendar and C/F thermometer. Battery included. Plastic. Article No: 4789-32
Plastic digital desk or wall weather station with clock, calendar, temperature (C/F), humidity information and back light. This weather station can be hung on the wall. Batteries included.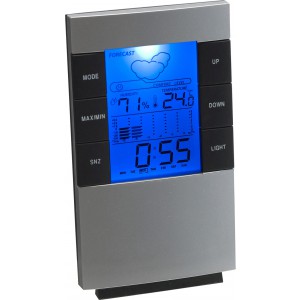 Article No: 3249-32
Platic weather station with shiny rim, includes a time, date, month, alarm, snooze, max/min temperature and humidity records, temperature, and hygrometer function, can be hung on the wall or set on a desk. Batteries included. Article No: 11505200
Como desk weather station. Desk weather station and alarm clock with snooze function, date and day, backlight, C/F thermometer, hygrometer and weather forecast. Requires 2x AAA batteries (not included). Plastic. The indicated prices and product information are informative and we don't take any responsibility. Prices do not include VAT.