Article No: 2540-02
Plastic key holder with compass.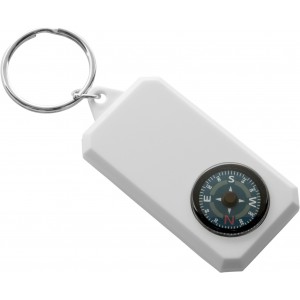 Article No: KC6789-03
Carabiner keyring with decorative compass and strong nylon strap with aluminium plate. Article No: 10020600
Handy compass for tracking directions. Plastic. Article No: 10010700
Compass with carabiner hook. Metal. Article No: AR1249-16
Classic style nautical compass in aluminium. Packed in tin box. Article No: 10430200
Bottle holder with bottle opener, nail puller, compass and carabineer for easy clipping to a backpack. Packed in an Elevate gift box. Metal. The indicated prices and product information are informative and we don't take any responsibility. Prices do not include VAT.