Article No: 6499-01
Wire bound notebook with a coloured nylon band for closing, includes a day indicator, one hundred and twenty five sticky notes, seventy lined pages, pen loop and a pen with black ink. Article No: 2736-05CD
Note book in a hard plastic case with approx. eighty pages with a retractable ballpen, black ink.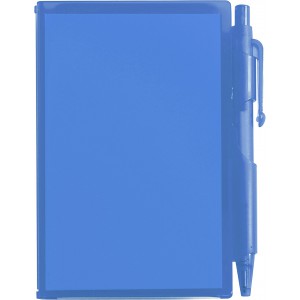 The indicated prices and product information are informative and we don't take any responsibility. Prices do not include VAT.