Article No: 5171-02
rOtring ABS ballpoint pen with rubber grip, blue ink with jumbo refill. Including giftbox.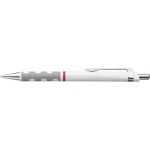 Article No: 8766-01CD
Aluminium business card holder in metallic colours, holds up to approx. 10 cards.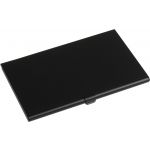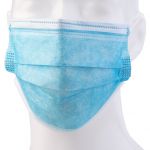 Article No: 8022-01
Split leather RFID (anti-skimming) credit card wallet with press stud close.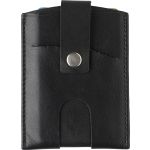 Article No: 9214-02
ABS nightlight with motion sensor. Batteries included.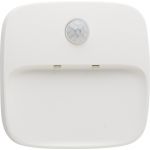 Article No: 5223-32
Aluminium ballpen with a black rubber push button. Black ink.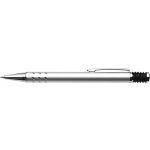 Article No: 8211-05
Aluminium, electronic hand warmer, in polyester sock. The hand warmer has two settings: standard (lasting 5-6 hours), and super warm (lasting 2-3 hours). Temp: 40-50°. Micro USB port. Including USB/Micro USB cable.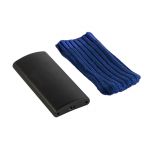 Article No: 12418690
Charging cable with 5 different connectors: Type-C input, USB-A input, Type-C output, iOS output, and micro USB output. This allows for using the cable also with Type-C output devices that are included in the newer generation of phones and macbook computers. ABS plastic casing with option to engrave a logo that will light up when the cable is being used. Cable length is 100 cm. Micro USB output and 2-in-1 tip support up to 2A current. Type-C output support up to 3A current.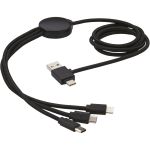 Article No: 7794-08
Aluminium mini torch and key holder with 6 LED lights and glow-in-the-dark silicone strap. Batteries included.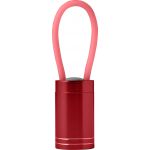 Article No: 2091-01
ABS solar charger with 1000mAh, input 5v/500mAh, output 5v/500mAh-800m, a carry handle on top and three LED lights on the bottom. Including cable.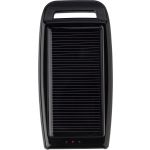 Article No: 1211-08
Plastic ballpen with LED torch and coloured cord. Blue ink. Batteries included.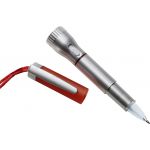 Article No: 3868-08
Plastic ballpen with eight writing colours, pink, brown, red, green, purple, grey, yellow and light blue.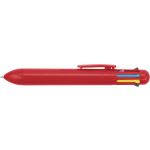 Article No: 7658-08
Polyester (600D) sports bag with big compartment and a special compartment for shoes. Adjustable shoulder strap.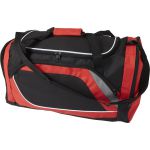 Article No: 5400-01
ABS phone stand with rubber suction cup. When the top is pulled off it can be used as an earphone splitter.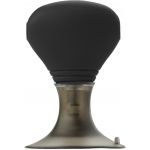 Article No: 7765-08
ABS earphones featuring wireless technology, with three control buttons and a charger in the packaging and phone holder on top. Frequency: 20 Hz - 20 kHz.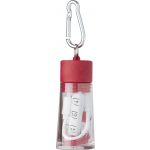 Article No: G20209
Set of 4 3PLY surgical masks (EN14683, type 1) with elastic ear loops and adjustable nose piece for a comfortable fit packed in PP case.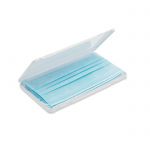 Article No: 4312-08
Ballpen with rubber tip suitable for all capacitive screens, with standard including a screen cleaner on the bottom covered by a transparent lid. Blue ink.
Article No: 9218-01
ABS telescopic selfie stick, expandable to a max of 116 cm, includes a nylon wrist cord, and a ribbed handle. The bracket to hold the mobile phone is extendable to a max of 7,9 cm and can be moved in several positions.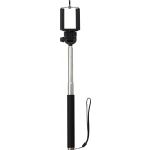 Article No: 1741-03
Polyester fleece (200 gr/m2) beanie.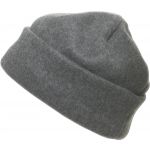 Article No: 8244-18
Stainless steel and PP thermos flask (500 ml), double walled.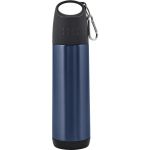 The indicated prices and product information are informative and we don't take any responsibility. Prices do not include VAT.