Article No: 7096-02
Plastic shower timer with suction cap on the back, five minutes.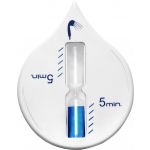 Article No: 12615400
Organizer to store any daily health or beauty products. Handy for in the bathroom or on a make-up table. Article No: 12618210
2 sided shower brush for dry or wet body brushing. Includes a cotton string for easy storage. Bamboo helps absorb CO2 from the atmosphere, grows quicker and produces more oxygen than trees.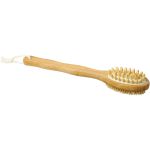 The indicated prices and product information are informative and we don't take any responsibility. Prices do not include VAT.